CONCRETE CURBS
Alternatively to concrete block, a poured in place concrete curb can be used. Typically we require 25 MPa concrete reinforced with (1) 15M rebar continuous in the curb as well as dowels drilled and epoxied or set in place prior to pouring main slab.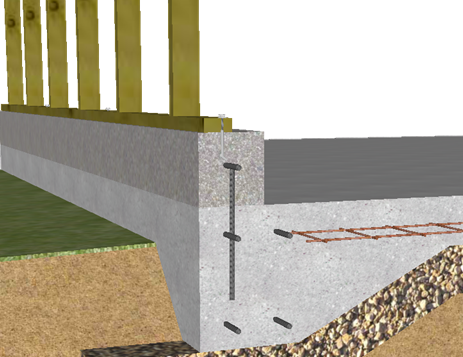 BRICK VENEER
You can install brick veneer on your floating slab.  We recommend not going over 4'-0" of brick height without adding insulation to the slab.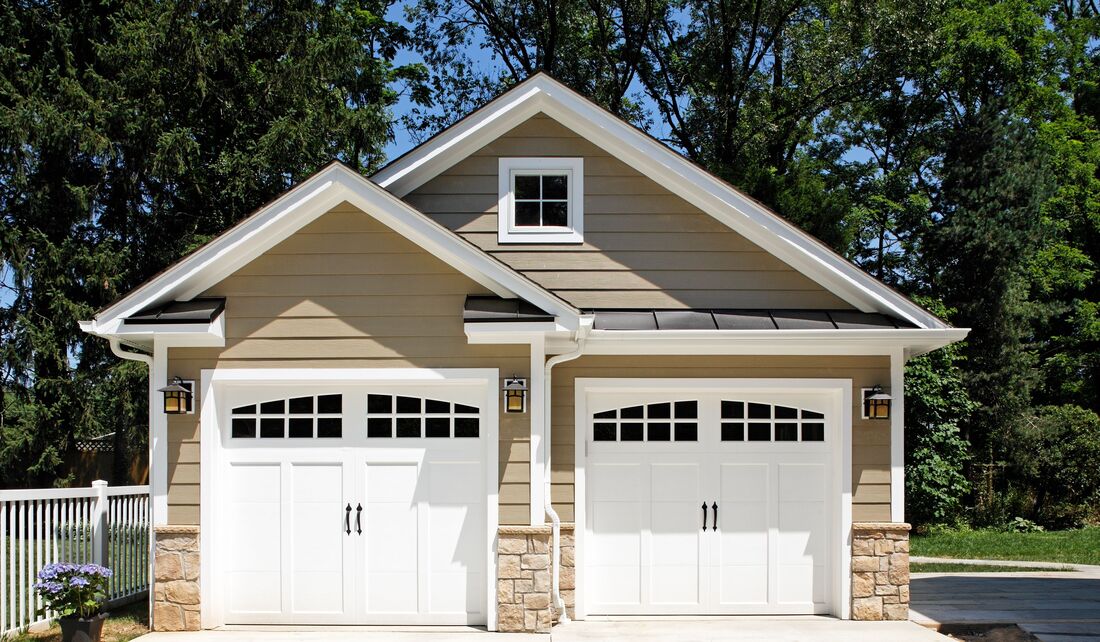 TRENCHES AND SUMPS
Floating slabs can have trenches and sumps just like other concrete floors.  Below is a detail we use for our trenches.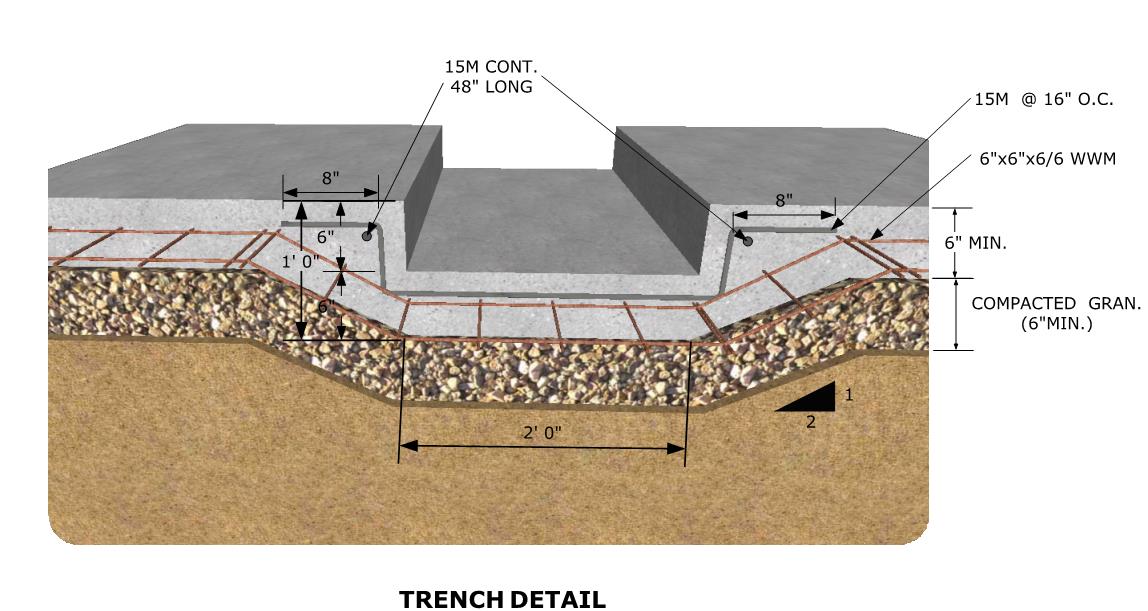 THICKEN SLAB FOR LOAD-BEARING WALLS
At load bearing wall locations the floating slab should be thickened to take the load.